Product Description
8g-14g Paraffin Wax Tealight Candles is generally packed by Polybags. Polybag Packing Tealights are Cheap.
Box Packing Tealights are also popular. But price of box packing is higher than polybag packing.
Based on Different Burning Hours of Tealights, there are 8g-14g Tealight Candles.
The Tealights are pressed by a mode with Paraffin Wax, and then it is put by a metal holder with a cotton wick. When Burning, it is Unscented and smokeless.
The Tealight Candle is used for Decoration, Wedding, Religious, Church, Holiday and Festivals and so on.
The tealight Candle have different weight, size, and burning hours.
Tealight Candles are made by high melting point Paraffin Wax ,100% cotton wick and small tin cup.
The Tealight Candles are Pure White, Unscented, Smokeless, Tearless. The Quality is very good and Price is cheap.
CANDLE CATALOGUE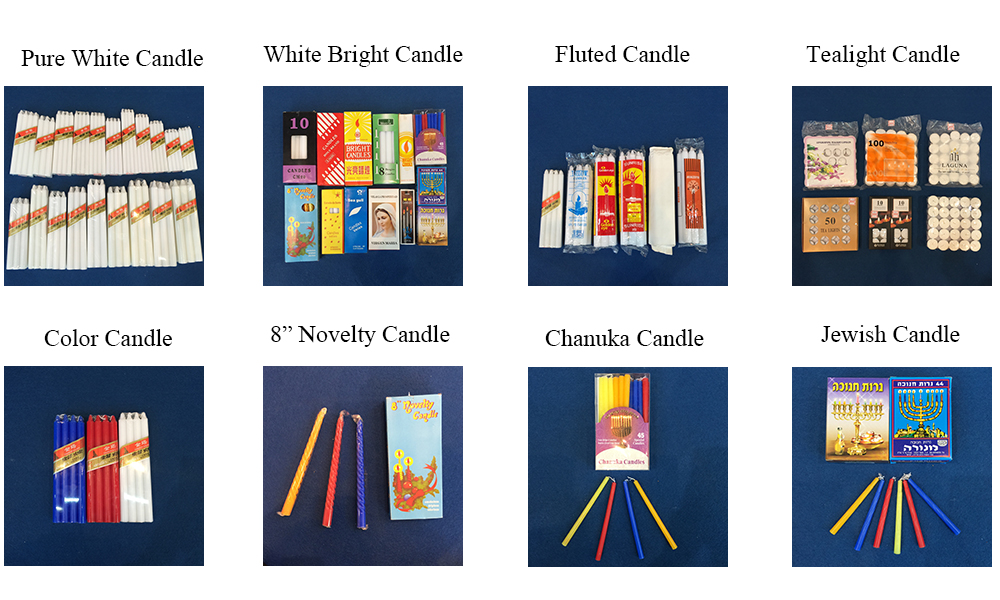 CANDLE DETAILS AND INTRODUCTION
Tealight Weight: 8g 10g 12g 14g
Tealight Burnign hours:8g 1h; 10g 1.5h-2h; 12g 2.5h-3h, 14g 4h-4.5h
Tealight Size: diameter: 3.8cm . height for 10g:1.0cm, 12g:1.2cm, 14g 1.4cm
Packing way: 10pcs/pack, 25pcs/pack,50pcs/pack, 100pcs/pack. Loose Packing and Tight Packing.
Packing Material: Polybag, Shrink film, Box.

CANDLE PRODUCTION PROCESS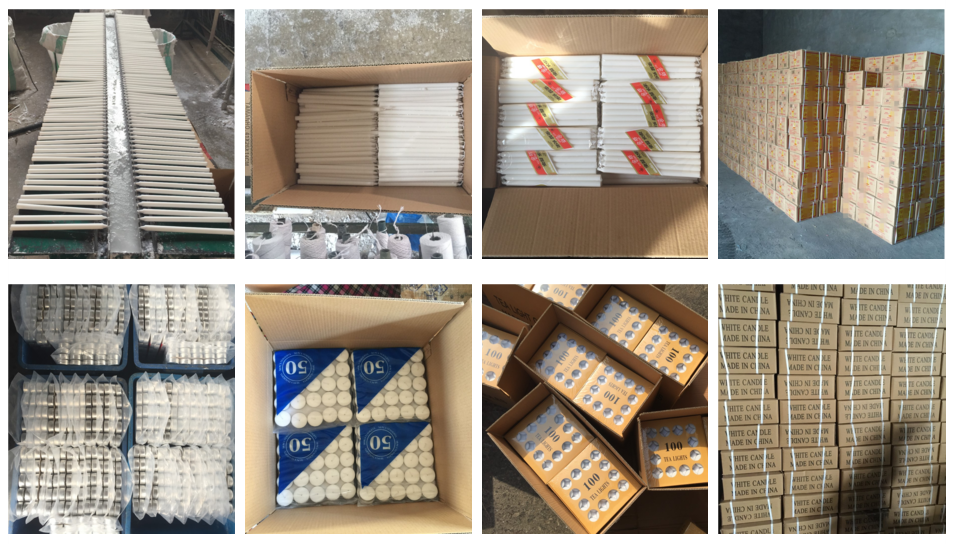 CANDLE LOADING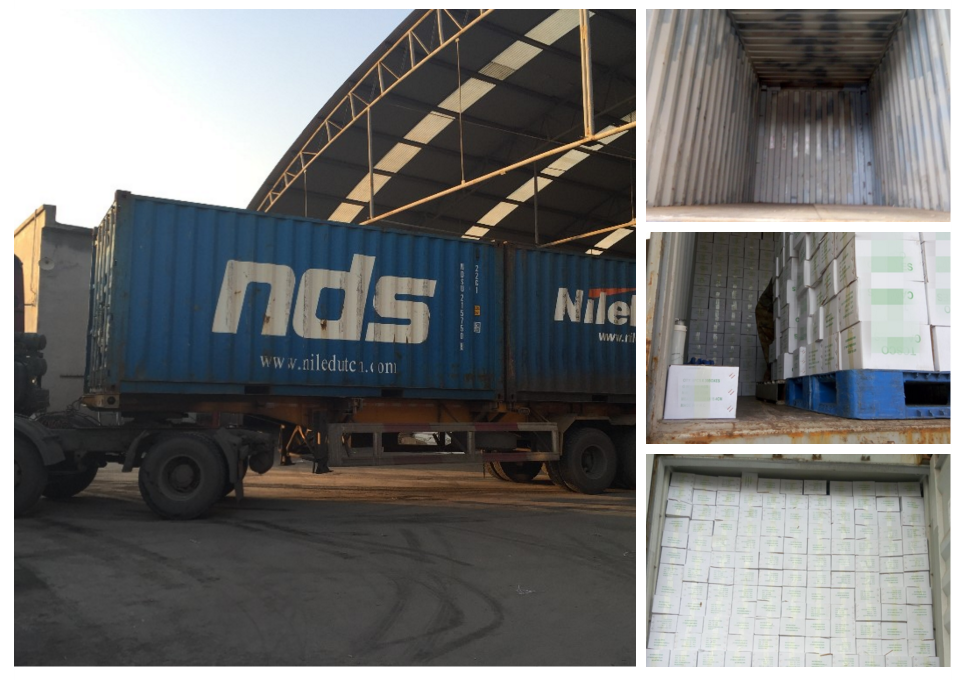 FACTORY VIEW & INTRODUCTION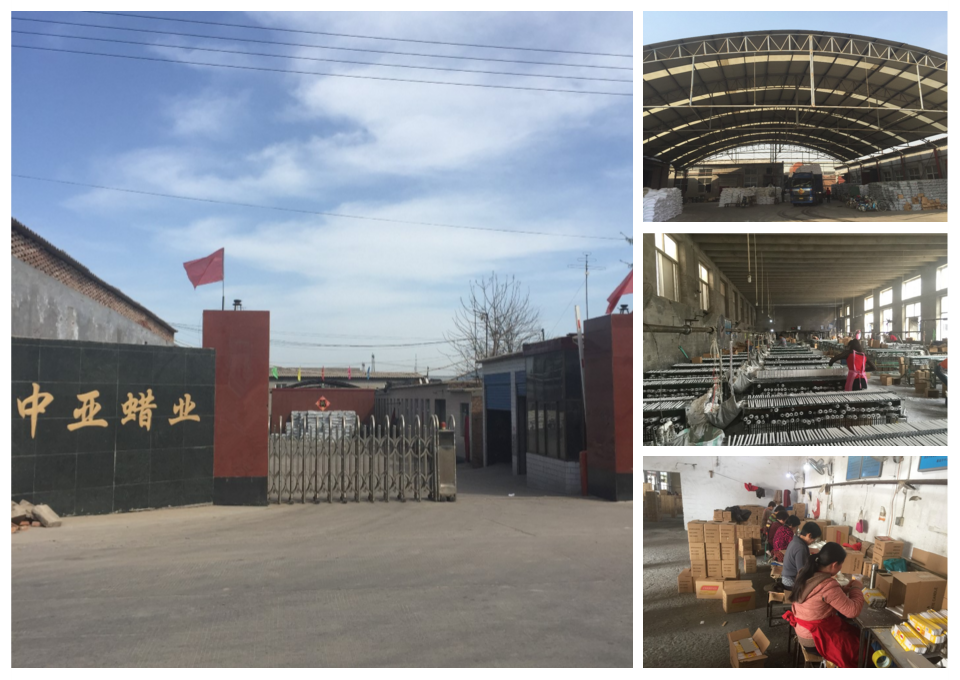 SHIJIAZHUANG ZHONGYA CANDLE.
Shijiazhuang Zhongya Candle Co., Ltd is a professional and experienced manufacturer and exporter for candles since 1990s. Our factory is over 50,000 square meters.
We have 40 Management stuffs, 40 Technicians and 20 Marketing businessman and nearly 500 common workers.
The main competitive productions of our factory are White Candles, Fluted Candles,Tealight Candles, Spiral candle, Taper candles, Colored candles, Jewish Candles,
Church candles, and customized candles. Now we have sold our candles to more than 50 countries and regions.
The export amounts has already reached to two hundred million dollars. For every Customer ,We ensure you good qualities, timely shipments and competitive prices.
Welcome to cooperate and win together.
CANTON FAIR SHOW
We have joined the Canton Fair for 18 years. We join the Fair each year twice. It has been a common way for us to see old customer friends.
It has aslo been a way for us to build connections with new buyers. It is a chance for customers to know us well.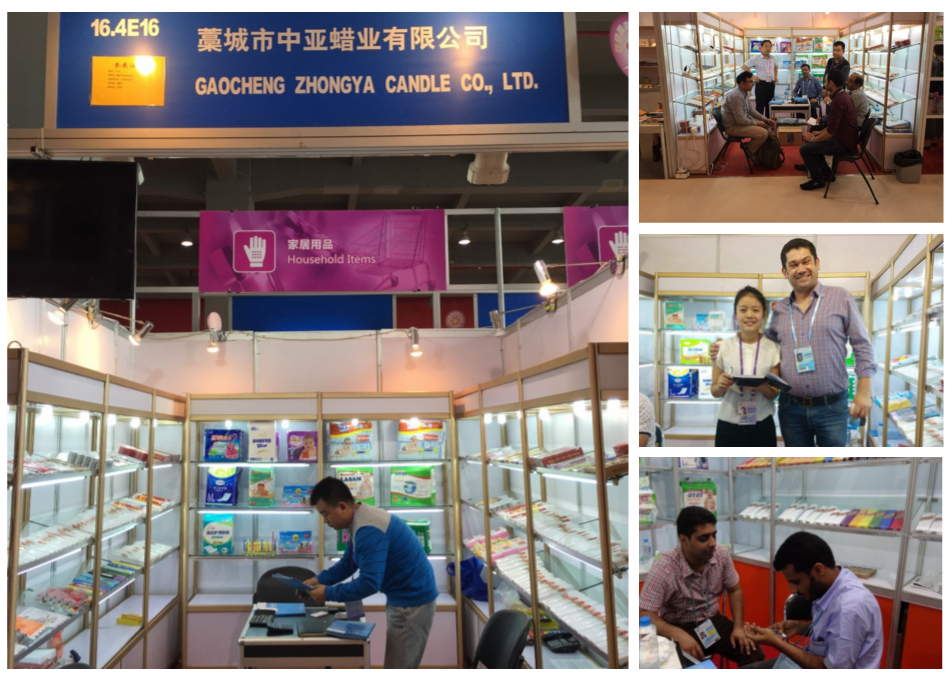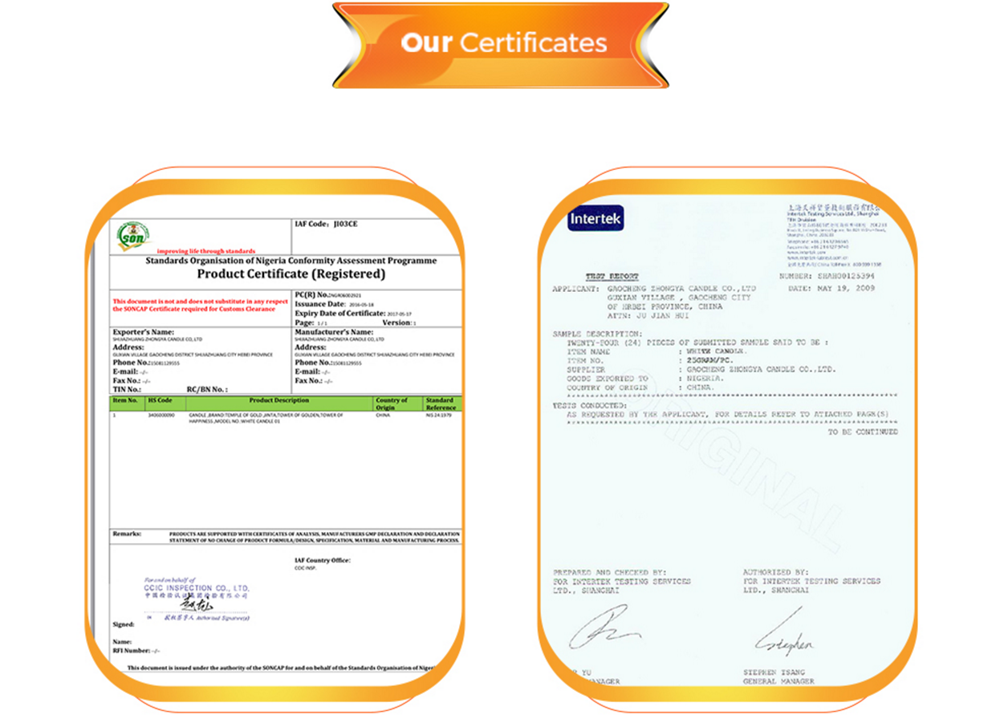 FAQ
ANY QUESTIONS ? LOOK HERE FOR YOUR ANSWERS

1. Are you a manufactuer or a trading company?

We are a leading manufactuer of candle industry.

2. Can you send samples ?

Yes, sample is free. normally delivery sample in 1-3 days.

3. Besides candle, what other products do you do?

We still have a factory making sanitary products. like diaper,underpads,wetwips.

3. Where is your factory located?

Our factory is located in Guxian Village,Gaocheng District,Shijiazhuang City,Hebei,China

4. Is it convient to visit?

Yes, our factory is very near to city's airport and railway staion. welcome to visit us.